My Cart:
You have no items in your shopping cart.
0
Trusted Prints & Displays & Signs Solution!
Corflute Sign Board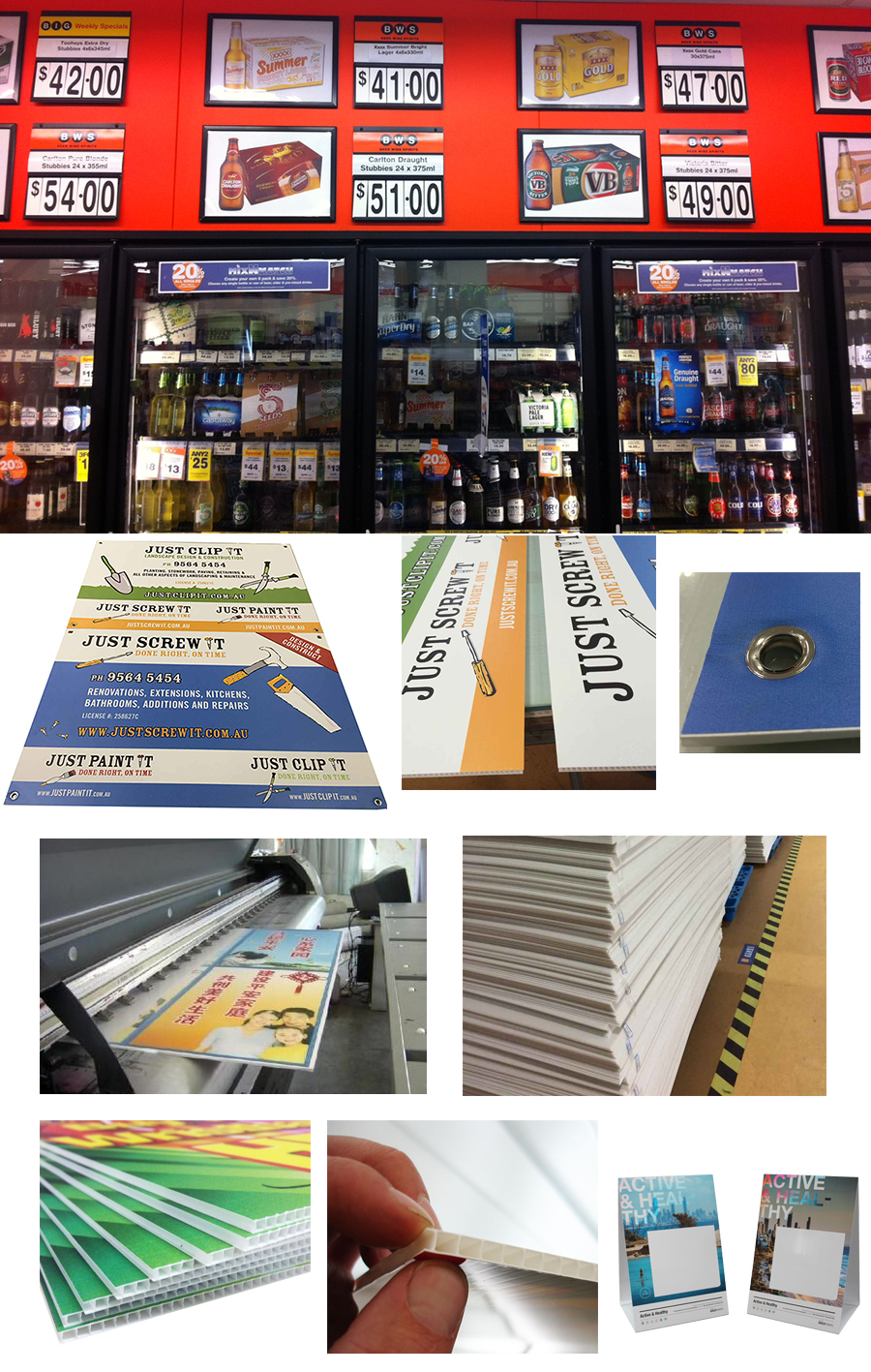 The Corflute Sign Board is a high quality, tough and durable polypropylene which can withstand most weather conditions and exposure to sunlight. It is mostly used on display signs and signages. It also can be cut up with a craft knife or scissors for construction purposes.
Corflutes are an effective and durable ribbed plastic material that is available in a variety of sizes and thicknesses and can be printed in full colour using imagery and/or simply a text or graphic based design. Offered in 3mm or 5mm thickness with full colour, UV or weather resistant prints they can be cut to any size.
There are no products matching the selection.
This is a custom CMS block displayed if category is empty.
You can replace it with any custom content.